About Bill Grey & Cynthe Brush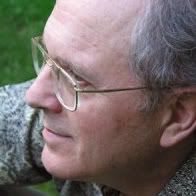 I'm Bill Grey. From an early age it just seemed natural to lay on the floor and start drawing. I guess a lot of kids do that. But I never stopped. It continued on through college at CCA in Oakland and the San Francisco Art Institute. I really learned to draw well at those institutions; a skill that serves me well even today designing illustrations and layouts for catalogs, advertising and web sites.

At 19, I learned to render concepts quickly for slide and flip-chart presentations that took place each morning in the Air Force. I designed cartoon posters, signs, awards, flyers and all kinds of materials to support a high-security satellite reconnaissance unit.

That early training helped me to prioritize information to help get the main message across. I learned to produce up to 40 signs an hour at Payless Drugs in San Rafael, California in the 70′s. I loved painting showcards because it was like writing with a brush; very calligraphic and expressive. And many of those sign displays also required illustrations where I won awards for doing more than the ordinary.

Through stroking and carving letters for several years I learned to love typography with a passion. It's a strength I use everyday in my present work designing logos, advertising and titling for web sites. That trained ability to make quick layouts blended with hands-on typographic skills helped me make the leap from sign painting to graphic design within a couple of years.

In the mid 70′s I transitioned into package design where I designed most of the food packaging for the first ten years of Fantastic Foods' existence. At the same time I was designing a lot of logos, magazine ads and more for other companies.

I bought my first graphics computer (IBM !!) in 1984 and was one of the first designers to do so in Sonoma County. I think there were only three of us then. We were truly pioneers. This was before the days of the Macintosh. We had to program our own home page menus to click through for art programs and word processing! No Windows desktop yet! No icons! But we worked in full color and clients were really excited to sit with us and work digitally. We used a special polaroid camera and actually shot the screen as a comp!

Then came the web. In 1995, we designed our first web site for Grey Visual. Today the web is at least half of our business.
In the 90′s I did a LOT of cartoons and humorous illustrations mainly for the Beavers (a trade organization in heavy industry: road & bridge building, etc.) and Cellular One.
In 2002 I got the painting bug and went on a tear producing multiple fine art paintings. Not with paint. With the computer. I was fascinated with the multi-dimensional flexibility and speed with which a painting could be produced. It made the entire experience of painting very different than acrylics or oils on canvas. I was able to "leap dimensions" instead of being slowed down with drying times and physical materials.

These days we're doing a fair amount of advertising, flash animation, logo design and various types of web marketing. We delve into web video, blogging, email marketing and more. Clients appreciate our experience, our sophisticated typography and sense of drama that we put into their work.

If you're interested in talking to us about your catalog, advertising, logo or web project, call us at 707-542-2093 or use the contact page to send us a message. We'll get back to you shortly.
I'm Cynthe Brush. Born in Chicago IL, I grew up in Pakistan & India (ages 2-13), Connecticut and California (SF Bay Area). Had circled the globe (via passenger liner) before my 14th birthday. I bring an appreciation of cultural diversity and eclectic aesthetics to our mix.
From an artistic family, I drew and experimented with color at an early age. Designed clothing with my sister; admired my Mom's talent in handcrafts & collage, discovering her talent for composition & fine details; learned photography and an appreciation of hand-lettering from my Dad. Also developed a profound love of cultivated gardens from British-influenced Pakistan and the beauty of natural wilderness from my early summers in the Himalayas.
3 year-old Cindy (on left) with Savitri – our Indian "ayah" (nanny) – and my sister, Vicki ( on right). 1953
Studied ceramics, drawing, sewing & tailoring during my high-school summers. And won an award for being the "Most Artistic Senior" in my graduating class
Returning to college in my early thirties, majoring in fine arts (drawing, painting, ceramics, photography, printmaking, figure drawing) at Sierra Junior College (Rocklin, CA) and worked in their graphic design department.
Was fortunate to complete my formal graphic design training at California College of Arts and Crafts. In their prestigious program, I studied from 1983-85 under some of the San Francisco Bay Area's most influential graphic designers: Michael Cronan, Michael Mabry, Michael Manwaring and Michael Vanderbyl.
Cynthe (pron. Cin-thie) appreciates beauty in all forms; loves people & language; humor, word-play & nuance; is interested in communication & function, likes research and analysis, is observant and deliberate, considerate but opinionated, loyal and independent, likes teamwork & teaching.
Cynthe also authors three blogs: ART ~ SpringMoonFineArtPrints.com / FOOD ~ FigsWithBri.com / HEALING ALTERNATIVES ~ EssentialOilsForHealing.com/weblog